Project Description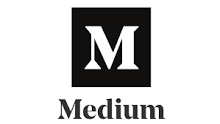 New Technologies In IVF Offering A Faster Path To A Healthy Baby
August 1, 2018
By Jilea Hemmings
I had the pleasure of interviewing Dr. Salli Tazuke, Co-Founder and Co-Medical Director of CCRM San Francisco, a fertility research and treatment center that has pioneered a paradigm shift in IVF technology.
What is your "backstory"?
My path to where I am was quite peripatetic from my interest in learning many languages and culture, to international business, marketing, basic science research, to being a clinician. The cumulative experience has taught me so much that applies to what I do today. I am most grateful for the terrific group of people I work with in the clinic today.
Can you share the funniest or most interesting story that happened to you since you began leading your practice?
The day the "golden chair" arrived at our office put a smile on our faces. Its home is in the male collection room.
What do you think makes your company stand out? Can you share a story?
CCRM's industry-leading approach to fertility research and treatment has been around for more than 30 years, however our fertility center opened just a mere year ago. We have been tremendously gratified that we offer one of the best laboratory and patient outcomes here in the San Francisco Bay Area. CCRM literally offers the fastest path to a healthy baby, which we're quite proud of.
Are you working on any new or exciting projects now?
Yes! We are always continuing to improve in everything we do, from offering more telemedicine consults to trying new protocols for optimizing ways we can recruit eggs for harvesting, to learning and trying pioneering ways to see if women in ovarian failure (premature early menopause) can attempt getting pregnant with their own eggs.
What advice would you give to other physicians to help their employees to thrive?
Engage and keep everyone motivated, find each employee's unique talents and offer learning opportunities to continue to help employees grow in their roles and expand their skill-sets.
None of us are able to achieve success without some help along the way. Is there a particular person who you are grateful towards who helped get you to where you are?
I am most grateful towards my father who gave me the educational opportunities, freedom and encouragements to choose my own interest and career, and taught me early on to simply seek excellence in everything I do. I continue to be inspired by my mother who never gives up, works as hard as possible, and offer kindness and generosity in every interaction with those around her.
How have you used your success to bring goodness to the world?
Sharing knowledge, offering advice via the expertise I cultivated over the years. And of course, helping people achieve their dreams of having a baby!
Can you please give us your favorite "Life Lesson Quote"?
"Stay strong, stay positive, and never give up."
Some of the biggest names in Business, VC funding, Sports, and Entertainment read this column. Is there a person in the world, or in the US whom you would love to have a private breakfast or lunch with, and why? He or she might just see this :-)
Sheryl Sandberg — not only is a highly successful businesswoman, she is a tremendous champion for women's leadership, equal rights and equal opportunity for women. As a female business owner myself, would love to pick her brain.