Project Description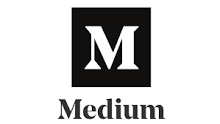 New Technologies In IVF Offering A Faster Path To A Healthy Baby
August 1, 2018
By Jilea Hemmings
I had the pleasure of interviewing Dr. Alison Zimon, Co-Medical Director and Reproductive Endocrinologist and Infertility Specialist at CCRM Boston.
What is your "backstory"?
I love nature and art and enjoy capturing the beauty of creation and growth, as a young fern unfurling or the first blossoms on a pear tree. This has always seemed to entwine symbiotically with my life's work in human reproduction where I have the privilege to oversee an egg and sperm joining to first form an embryo and later a pregnancy and child.
Can you share the funniest or most interesting story that happened to you since you began leading your practice?
We love to celebrate when we can. Birthdays, family births, gaining citizenship, a new home and of course practice milestones. So when we reached our 100th egg collection, our lab director fashioned white sashes for us to wear that read "100 and fabulous." It was good fun. Our first baby is due very soon we are very much looking forward to celebrating that.
What do you think makes your company stand out? Can you share a story?
We take a very personalized approach to each step of the patient experience, from the way one is greeted in our waiting area, through detailed and individualized discussions with the physicians, and to heartfelt celebrations of success. Patients feel really cared for, that they are not just "a number." As stressful and trying as fertility treatment is, when they "graduate" from our practice they often express that they don't want to leave us, and many come back, just to visit and say hello.
Are you working on any new or exciting projects now?
I'm a member of the National Physician Council for Resolve, an advocacy group for fertility patients. Right now the council is pushing to expand insurance benefits for fertility patients nationwide. I am passionate about this because this is critical initiative to provide more widespread access to fertility treatments.
What advice would you give to other physicians to help their employees to thrive?
Encourage employees to call upon their individual skills and creativity to fulfill the needs of the practice, all the while developing their own talents. You'll be blown away by their ingenuity and ability to make things happen.
None of us are able to achieve success without some help along the way. Is there a particular person who you are grateful towards who helped get you to where you are?
My family, of course. It takes a village and I am so lucky to have one filled with strength and determination.
How have you used your success to bring goodness to the world?
The work that I do along with my team allows people to build a family. We are so fortunate to see the pure joy we bring to people's lives when they learn of a positive pregnancy test or see a fetal heart beat.
Can you please give us your favorite "Life Lesson Quote"?
"Let's do this together." I truly believe that every member of a team, which includes our staff and our patients, brings unique and incredible talents, experiences and insights to the table. Capitalizing on this and working together is both satisfying and successful.
Some of the biggest names in Business, VC funding, Sports, and Entertainment read this column. Is there a person in the world, or in the US whom you would love to have a private breakfast or lunch with, and why? He or she might just see this :-)
Patrick Steptoe and Robert Edwards, if they were still alive, who pioneered conception through IVF and are responsible for the first IVF baby, Louise Brown. Who wouldn't want to chat with the founders of their field?