Project Description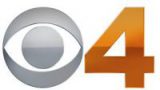 New Colorado Lab Can Help Eliminate Inherited Cancers From Future Generations
November 5, 2018
By Kathy Walsh
There is a new lab in Colorado that can help prospective families, with a history of inherited cancers, eliminate the cancer mutation from their family tree forever.
The Colorado Center for Reproductive Medicine (CCRM) opened its Hereditary Cancer and Disease Prevention Lab, offering parents the option of reducing a child's cancer risk via preimplantation genetic testing (PGT). CCRM can screen an individual's embryos to avoid passing on the known familial cancer.
For Andy and Lauren Matsuda, it was a chance for peace of mind.
Masayuki Matsuda was born on March 28. His smile lights up the room. Everything little "Masa" does delights his doting parents.
"There he is, that's my guy," said Lauren, Masa's mother.
It was a struggle for Lauren and Andy to conceive. There were fertility problems, so they opted for in vitro fertilization (IVF). And the Matsuda's took another step. They decided to stop the inheritance of a known family cancer mutation.
"It was just always something that was just, kind of, in the back of the mind," Andy told CBS4 Health Specialist Kathy Walsh.
Lauren's grandmother died of breast cancer at age 49. Lauren's mother and her mother's three sisters had preventive mastectomies. Lauren did genetic testing.
"My mom, my sister and I all are carriers of the gene mutation," she explained.
While going through fertility counseling at the Colorado Center for Reproductive Medicine (CCRM), the Matsuda's were told about preimplantation genetic testing (PGT). It was a chance to eliminate the BRCA gene mutation, which causes breast cancer, from their family tree forever.
For Lauren, it took some soul searching.
"Who decides what's a worthwhile life, you know? And this one can be born and this one can't," said Lauren.
Her beliefs helped her decide.
"I practice Buddhism, and I had always kind of determined that this family karma with cancer would end with me," she said.
A few cells were removed from the couple's embryos and screened. Three embryos were free of the cancer mutation. Two were stored.
One was transferred into Lauren's uterus.
"Right now, most patients who have genes like this don't even know, for having a baby, this is an option," said Dr. William Schoolcraft.
Since 1987, Schoolcraft has helped families conceive 25,000 IVF babies. His center, CCRM, has offered preimplantation genetic testing for a decade.
According to Schoolcraft, in September, CCRM became the only fertility center in the country with an in-house, state-of-the-art genetics lab.
"We're looking at lethal genetic disorders," Schoolcraft said. "Healthy children without a lifetime curse for a fatal disease."
Masa is one of 25 babies born through CCRM following genetic embryo screening.
"He just is like this little light," said Lauren.
"He was more than we could have hoped for and it was all worth it for sure," added Andy.
CCRM can screen for any known familial cancer mutation. There are dozens of cancer mutations that have been identified to date.