Project Description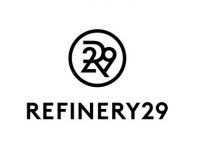 What Giuliana Rancic Wants Other Women To Know About Breast Cancer
October 19, 2018
By Giuliana Rancic
Every October, it seems as though the world glows a shade of pink — and rightfully so, as we celebrate and honor Breast Cancer Awareness Month. This year marks the seventh year I've been cancer-free, and although we've certainly come a long way in spreading awareness about this all-too-common disease, I felt compelled this year to share more from my personal journey with breast cancer because there is a lot of information, tips, and guidance that I certainly wish someone had passed along to me upon diagnosis.
Eight years ago I didn't know. I thought I knew the basics — I scheduled a yearly women's exam and supported breast cancer awareness whenever an opportunity presented itself; but with no family history of the disease, I never thought I would need to know more. My journey with breast cancer started rather unexpectedly in September 2011, when I was visiting Dr. William Schoolcraft, fertility specialist and founder of 
CCRM
 (Colorado Center for Reproductive Medicine), to begin an in vitro fertilization (IVF) cycle for my husband, Bill, and I start our path of becoming parents. Dr. Schoolcraft ordered a mammogram before beginning my fertility treatments, a test CCRM uniquely orders for every patient to ensure patients are healthy before undergoing ant treatment — something prior fertility clinics I went to didn't do. What was initially meant to be the most exciting time in our lives quickly turned far scarier than your typical starting-a-family nerves. The test, to everyone's surprise, found an early-stage tumor. To this day I think, 
what if I hadn't sought treatment with CCRM
? Had the test not been performed, who knows how my journey could have changed?
The devastation and the fear Bill, my family, and I felt is indescribable. Shifting my mindset from starting a family to Googling surgical bras and trying to figure out if I would lose all of my hair was heartbreaking. After settling with the initial sadness, fear, and anger that naturally comes with this type of devastating diagnosis, Bill and I sat together to weigh out our options. Following a failed lumpectomy in October 2011, I decided to proceed with a double mastectomy December 2011. This was one of the most difficult decisions I've had to make as a woman, a wife, a hopeful mother – but one I felt was absolutely necessary to continue living my life in happiness. I have been cancer-free since.
As people often say, hindsight is twenty-twenty. I am incredibly fortunate to have a platform to spread not only a hopeful message to women and families in their own journeys with breast cancer, but also to disperse honest advice. So in honor of Breast Cancer Awareness Month and the seven year anniversary of my own diagnosis, here are five things I wish someone had told me before I was diagnosed:
1. Take your health into your own hands. 
Doctors are an incredible wealth of knowledge and skill, and I was blessed to have worked with the best team of oncologists out there, but it is so important to know your body. Do your research and ask smart questions, so you can be an informed decision-maker in your path to recovery. Remember, there are several different types of breast cancer, so your specific diagnosis will inform you as to which treatment option will be best for you. Most importantly, don't be afraid to ask questions. In fact, have a list of questions ready to go either on your phone or printed out to ask. I used to keep them in my head and by the time I left the office, I would kick myself because I forgot to ask half of them! Writing them down makes a huge difference.
2. Schedule activities to distract you.
When you are first diagnosed you're going to feel a variety of emotions, including overwhelm. You're going to want answers, and you're going to want them yesterday! That's normal. But once you've done your research and worked with your doctors on a plan of attack, you need to take a step back to breathe. Just because you have breast cancer, doesn't mean your entire life needs to be about breast cancer. Go out to dinner and a movie, take a vacation, anything that doesn't involve talk about your health. Even God rested on the seventh day; you can, too.
3. A breast cancer diagnosis does not mean you'll never be able to start a family.
Bill and I opted for a double mastectomy to try to eradicate the disease because radiation and chemotherapy could have derailed our chance of conceiving; however, regardless if you proceed with a double mastectomy for your treatment, you still have options available to start a family, even for couples with a history of breast cancer or are carriers of the BRCA gene mutation. It's important to not let fear of breast cancer get in the way of starting the family of your dreams. Dr. William Schoolcraft explains, "CCRM just opened a new Hereditary Disease and Cancer Prevention Lab to screen embryos and determine if an inherited cancer mutation, such as the BRCA1 gene mutation, has been passed on through a process called preimplantation genetic testing (PGT)—essentially, through the IVF process, we can test your embryos and transfer the unaffected, cancer mutation-free embryos. A recent study found that 72% of women who inherit a harmful BRCA1 mutation and about 69% of women who inherit a harmful BRCA2 mutation will develop breast cancer by the age of 80, and individuals that have a mutated cancer gene have a 50% risk of passing the mutation to their children. Through PGT, families can eliminate these cancer mutations from their family tree forever." To anyone requiring chemotherapy or radiation treatment but still wish to have kids in the future, my best advice is to ask questions. Ask your oncologist about how your cancer treatment could impact your fertility and your options, and select the best course of action from there.
4. Learn how to properly self-test for breast cancer, and then tell three friends.
Taking the time to learn how to properly self-test can help in the long run. It's simple and it saves lives. We tell our girlfriends everything, from which new TV binge worthy shows are on Netflix, to what products to try from Trader Joe's, to who's kissing who in Hollywood – Why not help ensure your friends are keeping their health in mind, too?
5. It's tough, but you're tougher.
Before my first surgery, I remember being scared. There were so many unknowns: Would the surgery work? How bad would it hurt? Would the scars look ugly? And you find yourself in this rabbit hole that feels much too overwhelming to climb out of. Lean on your support system as much as you need, but know that you're stronger than you think. Our courage expands in times of struggle. Find the things that help you relax or feel less anxious, and know this too shall pass.