Project Description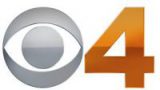 Couples Trying To Conceive Use Fertility-Tracking Bracelet
February 5, 2018
By Kathy Walsh
Some couples, hoping to get pregnant, are using a sort of "Fitbit" for fertility. It's a bracelet touted to help take the guess work out of ovulation.
It was launched by a San Francisco startup in late July of 2016. Some women in Colorado, who have had trouble conceiving, are excited about the high tech wristband.
High school choir teacher Edwina Lucero dreams of singing to a baby, her baby. Edwina is 36 years old.
"I really want to make it happen as soon as possible," she told CBS4 Health Specialist Kathy Walsh.
Edwina has had a miscarriage. Now, she and husband, Dominic, are trying again, this time with help.
"This is the bracelet," she said holding a greenish blue wrist band.
It's called "Ava". Some consider it a Fitbit for fertility.
"Essentially the Ava bracelet will help you track ovulation," explained Edwina.
It took 18 months for the Luceros to get pregnant last time.
"Make contact with your skin," Edwina said as she demonstrated how to wear the bracelet.
It's worn while sleeping. A sensor collects data on nine physiological parameters.
"I just think it's a real game changer for the whole industry of women's health," said Lea von Bidder, co-founder of Ava.
The company claims the device is clinically proven to be 89 percent accurate in detecting a woman's five fertile days. A study focused on the increase in pulse rate.
"It's very easy to use," said fertility specialist Dr. Laxmi Kondapalli with the Colorado Center for Reproductive Medicine, or CCRM.
But she'd like to see more data.
"We just don't know that heart rate will actually identify your fertile window," said Kondapalli.
For Becca Collinson, the proof is in the pregnancy. Becca and husband, Patrick, lost twin boys in 2016.
"The babies shared a heart, so, they were conjoined at the chest and shared one heart," Becca explained.
In 2017, the Collinsons started trying to conceive again. After nine months, they were given the Ava bracelet as a gift.
"In one full cycle, I got pregnant," said a delighted Becca.
The couple is expecting a boy in March.
"I can't believe it sometimes," Becca added.
Ava is a startup, part of a booming fertility tech industry. For Edwina, it has taken away some of the stress.
"Now we just kind of have to let go and let it happen," she said.
For Becca, it's success.
"Kind of a dream, it's awesome!" she said.
The Ava bracelet costs $249. It is an FDA-approved Class 1 Medical Device.