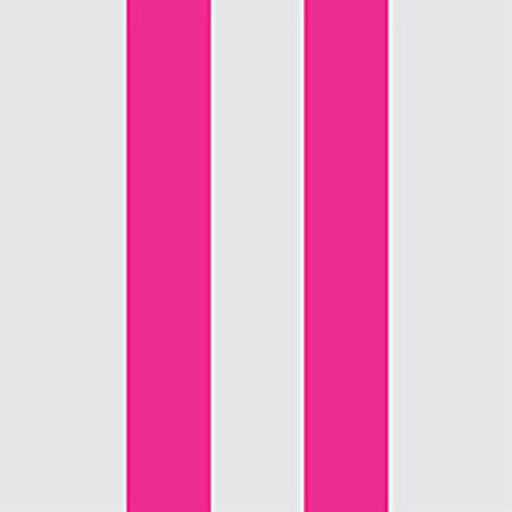 CCRM Boston
The Surgery Center Staff Nurse is responsible for providing individualized nursing care to CCRM's surgery patients and patients having embryo transfers. The Registered Nurse must demonstrate advanced skills and knowledge in the care of surgery patients and infertility patients. This position reports directly to the Surgery Center Director and takes daily direction from the Physicians, the Surgery Center Director, and the Surgery Center Assistant Director.
CCRM is an industry leading pioneer in fertility science, research and advancement, offering access to national network of award-winning physicians, a full suite of fertility services, innovation technology and cutting edge labs. CCRM is currently comprised of eleven locations spanning the U.S. and Canada with growth planned for continued network development on a domestic and international basis.
ESSENTIAL FUNCTIONS:
Complete patient assessment, collection and interpretation of pertinent data relevant to patient's care.
Documentation of all assessments, interventions, and patient's response.
Prepare supplies/equipment necessary for the surgical patient, and perform cleaning and sterilization of instruments in the surgical suite.
Demonstrate knowledge of sterile technique and use of equipment in the OR and the PACU environment.
Provide teaching and ability to answer patient questions, utilizing resources needed and available.
Communicate patient's condition to MD's and other providers as needed/appropriate.
Discharge patients to home/temporary housing as condition dictates. Arrange transfer of patient to hospital if continuing medical care needed.
Promote a positive work environment, be accountable for personal conduct and actively participate in staff meetings and unit problem solving.
Demonstrate organizational skills that provide efficient patient care and the smooth operation of the unit on a daily basis.
Detail oriented approach to paperwork, ensuring it is signed, accurate and complete.
Coordinate chart review prior to procedure to assure all CCRM and FLC consent forms are complete and signed.
Inquire with patient if he/she has advanced directives and input the forms into the patient's EMR if forms have been completed.
Demonstrate knowledge of emergency procedures and equipment and handle emergent situations calmly and efficiently.
Perform post op call and document in EMR.
Assist with QI and research projects as appropriate.
Other duties as assigned.
REQUIRED QUALIFICATIONS:
Current Registered Nurse License
Current BLS and ACLS certification
Nursing Diploma; Associates Degree or Bachelor of Science in Nursing degree from an accredited school of nursing.
Minimum of one year previous experience related to operating room nursing and/or post anesthesia care, and/or critical care experience required.
Strong computer skills, ability to use basic office equipment.
Strong technical skills, ability to use surgery center instrumentation and equipment.
Strong ability to follow procedures is essential.
Must be organized with a strong ability to multi-task, prioritize, and have a strong attention to detail and a strong ability to utilize time efficiently.
Must have a strong ability to act independently while under the supervision of the nurse lead and the physician.
Must have excellent customer service skills, exhibiting courteous, compassionate and respectful treatment of internal and external customers at all times.
Must consistently display a positive attitude and flexibility in changing situations.
Must have excellent communication skills and make it a priority to consistently communicate positively and professionally with all staff members, physicians and patients.
Must demonstrate the ability to be a team player and possess a willingness to perform duties that are assigned or delegated in a timely manner.
Participate in identifying problems and suggesting solutions.
Maintain confidentiality of all work information.
Maintain strict confidentiality for all patient and clinic information, consistent with established security and confidentiality policies and HIPAA regulations, at all times.
Understand and assess for domestic violence and child abuse issues and reporting responsibilities. Will report concerns to Medical Director or Surgery Center Director.
Ability to work weekends, and holidays on a rotating basis with other teammates.
WORK ENVIRONMENT
This job operated in a professional office and clinical setting with daily use of surgical instrumentation and equipment, daily use of chemicals such as Formalin, daily use of medical supplies, equipment and materials. This role routinely uses standard office equipment, such as computers, including computer keyboards and mice, telephones, photocopiers, scanners, and filing cabinets.
The duties of this position involves an inherent potential for mucous membrane or skin contact with blood, body fluids, or tissues or a potential for spills or splashes of them. The duties of this position also involves occasionally exerting 75 pounds of force, and/or up to 35 pounds of force frequently.
While performing the duties of this job, the employee is regularly required to talk, see, and hear. The employee is frequently required to sit, will frequently stand and/or walk, use hands and fingers to grasp, pick, pinch, type, and reach with hands and arms. Employee is required to have close visual acuity to perform and activity such as preparing and analyzing data and figures, transcribing, viewing a computer terminal, extensive reading, operation of standard office machine and equipment.
The physical demands described here are representative of those that must be met by an employee to successfully perform the essential functions of this job.
EQUAL EMPLOYMENT/ANTI-DISCRIMINATION
CCRM is an equal opportunity employer and does not discriminate on the basis of Race, Color, Religion, Creed, National Origin, Ancestry, Sex, Pregnancy, Age, Sexual Orientation (including transgender status), Physical or Mental Disability, Marriage to a Co-Worker, or for anyone engaging in Protected Activity (opposing a discriminatory practice or participating in an employment discrimination proceeding). Additionally, this employer does not tolerate any employees engaging in discriminatory behavior based on any of the aforementioned protected classes.
Job Type: PRN