CCRM MINNEAPOLIS
CCRM Minneapolis, founded by Drs. April Batcheller and William Schoolcraft, is dedicated to providing patients with industry-leading quality patient care and outcomes. The facility is an all-inclusive fertility center with an on-site clinic, surgery center, IVF laboratory and clinical laboratory.
CCRM Minneapolis In The News
ColoCRM
2017-10-22T17:21:55+00:00
October 19, 2017 - After struggling with infertility for 10 years, a new mom turns her pain into a worldwide mission to connect women facing similar circumstances.


ColoCRM
2017-10-22T17:23:58+00:00
September 11, 2017 - CCRM Minneapolis physician Dr. April Batcheller discusses the ovary condition that put actress Busy Philipps in the hospital.


ColoCRM
2017-10-22T17:26:26+00:00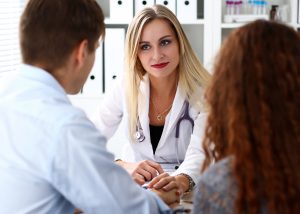 May 8, 2017 - Thanks to modern fertility medicine and technology, chemotherapy, radiation, and hysterectomies don't have to spell the end of a growing family.


CCRM Minneapolis Blog
The holidays are quickly approaching, which means it's the season for the family photo Christmas card. While for most of us the photo might not mean much, for those struggling to start a family, [...]
CCRM continually raises the bar by finding new and innovative ways, so that individuals have the best chance at having a healthy baby. Our research efforts have resulted in numerous important advances in the [...]
Amidst her fellowship in her early 30s, CCRM Minneapolis physician Dr. April Batcheller knew it would be years before she and her husband would be ready for a family. After seeing many patients in their [...]
Hours:
Monday-Thursday 7:30am-4:00pm
Friday 7:30-12:00pm