Jaime Knopman MD CCRM FERTILITY OF NEW YORK
810 7th Ave., 21st Floor
New York, NY 10019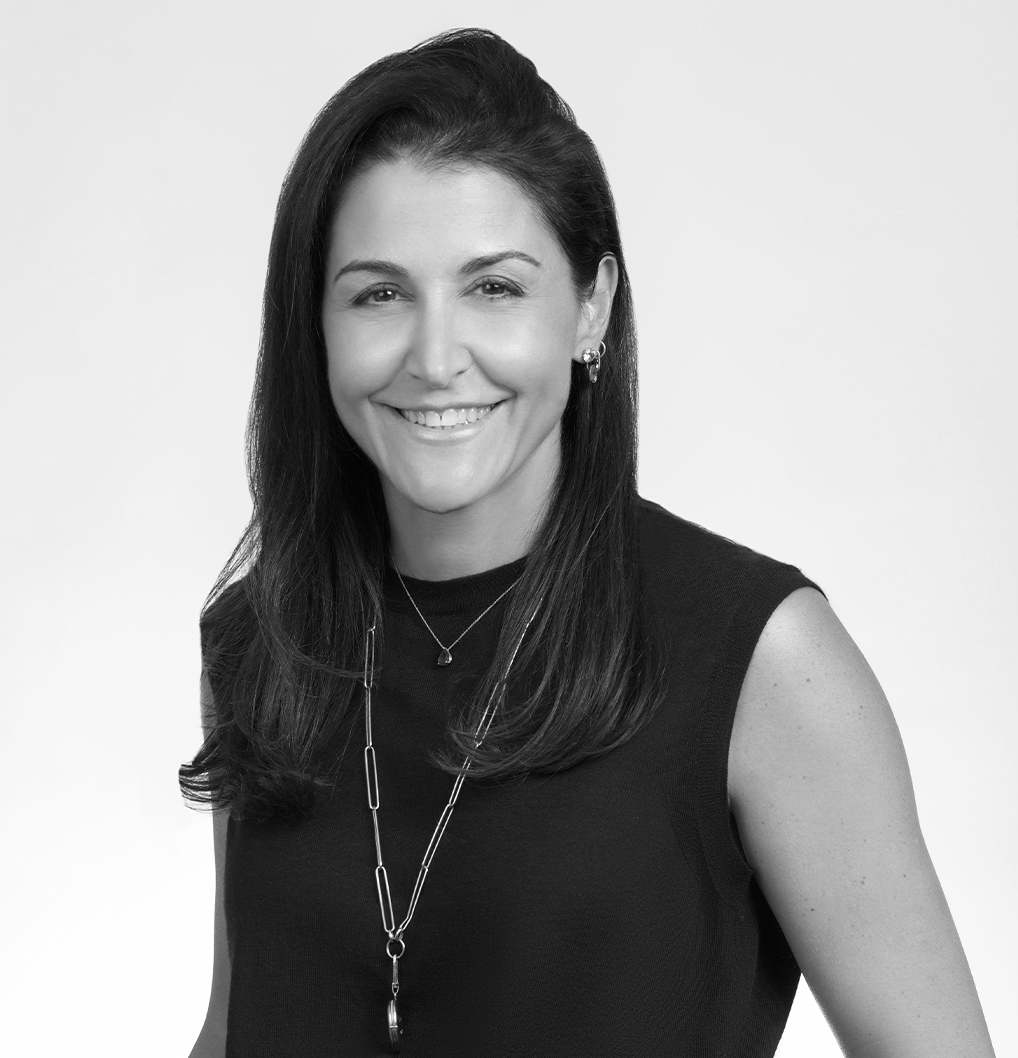 Jaime M. Knopman, M.D., is a board-certified reproductive endocrinologist with years of experience in IVF treatment, IUI treatment, PCOS treatment, gestational surrogacy, and many other areas. She serves as the Director of Fertility Preservation for CCRM Fertility of New York. After graduating Summa Cum Laude and Phi Beta Kappa from the University of Pennsylvania, Dr. Knopman received her medical degree from Mount Sinai School of Medicine where she was elected to the AOA honor society.
She completed both her residency training in Obstetrics and Gynecology as well as her subspecialty training in Reproductive Endocrinology and Infertility from NYU Medical Center. Prior to joining CCRM Fertility of New York, Dr. Knopman was an Assistant Clinical Professor in Obstetrics and Gynecology at the Mount Sinai Medical Center.
Dr. Knopman received numerous awards from NYU including the Robert F. Porges Award for the Graduating Honor Resident. During her fellowship training, she pursued several areas of research including fertility preservation for medical and elective indications. She's written several sentinel papers devoted to the topic of fertility preservation, specifically egg freezing for cancer patients, has been named to the Super Doctors Rising Stars list, was designated a 2019 New York Super Doctor, named in New York Magazine's Top Doctors in 2020 and 2021, a Castle Connolly Exceptional Woman in Medicine in 2020, and a Castle Connolly Top Doctor in 2021 & 2023. Dr. Knopman is a fellow in the American College of Obstetrics and Gynecology and an active member of the American Society for Reproductive Medicine. She is the medical director of Chick Mission, a non-profit organization dedicated to the critical issues unique to young adult cancer patients with a focus on fertility challenges as a result of chemotherapy, surgery, radiation and/or drug treatment. Dr. Knopman currently sits on the Medical Advisory Board of CoFertility, a health organization dedicated to women's reproductive success, and she is also on the advisory panel of The Breasties, a community for those affected by breast and reproductive cancers.
Dr. Knopman understands that entering the world of fertility treatment can sometimes be confusing and frightening. To help address these concerns, she and Dr. Talebian co-founded East Meets West Fertility, a website designed to help patients navigate the complexities of fertility treatment and reproductive health. By providing an honest and no-nonsense platform to female health, they embolden women to make informed and confident decisions about their personal lifestyles.
What Patients Are Saying About Dr. Knopman
"I came to CCRM in June 2021 feeling quite desperate after my experience at NYU Langone where we had not been able to yield normal embryos over 2 cycles. I was determined to change this and after extensive research, discovered that CCRM were known as the 'miracle-makers' and consistently delivered excellent results. In my frazzled state, the wonderful Dr. Knopman reassured me during our initial consultation and made me feel heard, asking in-depth questions about my history and offering specific, bespoke advice. From that moment on, I felt optimistic again and confident that this was going to work! As anyone who has been through it knows, mindset is such an important part of IVF success. My interactions with all the Nurses and Dr's were equally as positive. The boutique feel of the practice ensures that you never feel like a number as with the other big NY clinics. What's so special about CCRM is the close rapport you build with your Dr as they ensure you see them each time you go in for morning monitoring and the procedures themselves. I had complete trust in Dr. Knopman's ability and even when I went through a dnc procedure after an initial miscarriage, I felt better with her taking care of me. After the next transfer in Nov 2021, I am now 13 weeks pregnant and able to share the news with my friends & family – something I have dreamt about for a very long time! I truly believe that I would not be here with the help of Dr. Knopman had the team at CCRM. Their knowledge, care and expertise is unparalleled in the business and I would urge you to run not walk to seek their advice. I only wish I had gone sooner! They are expensive but you can't put a price on something like this. It was so bittersweet to graduate from the clinic at Week 9 and I just wish they handled the birth too!""
"There are no words to express how lucky I feel to have been a patient of Dr. Knopman and at CCRM. Each person at CCRM – from the doctors to the nurses to the technicians to the staff – is absolutely incredible. You feel a part of the CCRM family immediately and the individualized attention they give each of their patients is unparalleled. Although I was at CCRM during a very difficult time in my life, the optimism, patience, compassion and kindness expressed by everyone there helped get me through it. In particular, Dr. Knopman was truly amazing and went above and beyond what I could expect from any doctor. What started off as consultation regarding ovulation ended up in a nine month journey and a successful IVF transfer. At each step along the way, Dr. Knopman was there to help me and to guide me through. Dr. Knopman shows extraordinary attention to each patient and provides tailored and individualized care. I am forever grateful for her professionalism, carefulness and for being one of the best doctors that anyone could hope for."
"I could not recommend Dr. Knopman and the entire staff at CCRM enough. Their approach is extraordinary.  I had previously tried 2 other clinics and both felt like a factory. But it was a whole different story with CCRM staff and Dr. Knopman. Everyone knew my name the second I entered their office. Their spa-like waiting room with snacks, relaxing music, coffee and tea provided such a comforting feeling during a very stressful time for me. Most importantly I got pregnant with the first IVF Cycle. There are no words to express my gratitude to Dr. Knopman. She was truly amazing; a true expert in her field, took her time explaining every single detail. I never felt rushed or like a number as I did at other clinics. It was so easy to reach her via phone calls and emails. Having a tight work schedule myself, I appreciated the fact that CCRM always took me in on time; that rarely happens in other practices. Excellent patient care is CCRM's top priority. Lab work and scans can be scheduled very early in the morning which worked out perfect for me since I had to be at work by 8 am. All the nurses knew me and were kept informed as to where I was in the process. For me, CCRM defines competency, compassion, professionalism, efficiency & courtesy."
"Dr. Jaime Knopman and the entire staff at CCRM provided nothing but first class fertility care to me and my husband. We are so grateful to Dr. Knopman for her expertise and compassion. She has helped us create the family we always wanted. I would strongly encourage anyone I know that needs help with creating their own family to go to CCRM."
"I worked with Dr. Knopman for nearly 2 years before the birth of our healthy baby girl and had a great experience with her. She is very kind but also straightforward, which I appreciate. She delivers difficult news gently but honestly without sugarcoating the facts. She takes her time to explain everything clearly and thoroughly and always responded so quickly to my questions and concerns. But most importantly, she was absolutely never willing to give up on us. She got creative when certain protocols didn't work, was open to my own suggestions and ideas, and always had a next step to recommend. I suffered from low AMH and high FSH and had a difficult time making normal embryos. But because of her tenacity, we not only have our healthy baby girl but additional embryos on ice for future additions to our family. Not to mention the CCRM team is incredible as well. I am so grateful to have found her, and can't thank her enough for helping us to build our family – definitely recommend!"
"Dr. Knopman is the best of the best. After struggling with secondary infertility and a fairly bleak prognosis for over a year, we switched to CCRM. The care we received there was incredible and so individually tailored to our needs. We had success on our first round and I now have a beautiful, healthy 3 months old girl."
"I cannot give CCRM a high enough rating.  I started my IVF process at age 39 and have a history of fibroids. I had four retrievals and was seen by all 4 doctors.  Dr. Knopman was my primary doctor and outstanding, however, all four doctors are fantastic.  Dr. Knopman heard our plan and was very focused on guiding our treatment to best achieve it. She is direct, personable, and candid. The entire staff is knowledgeable, patient, and positive. They are extremely organized and attentive to patients. They run the clinic like clockwork. At times during IVF, you will need to have doctors appointments almost daily.  CCRM opens early and schedules these appointments so there is no waiting. I also found they were accessible every time I had a question or concern during my treatment, no matter the time or day.  We were lucky enough to have a successful experience. I have heard many stories of families having very difficult experiences with IVF.  CCRM made this an incredible experience for us."
"I had a wonderful experience with Dr. Knopman. Through every step of our IVF journey, she was a trusted source of information, of reassurance, and most importantly, I was very well taken care of from start to finish. IVF is a physically and emotionally taxing journey, but the unmatched level of care I received from Dr Knopman and the team at CCRM gave me strength to take each step with confidence. Even during the pandemic, I was still able to make a personal connection with dr Knopman, Jenny my nurse and each team member I worked with, which speaks to the warm and personable environment of CCRM New York. I would highly recommend Dr. Knopman and CCRM to anyone in my network looking to pursue fertility treatment."
"I've never had a doctor care so much about her patients and helping to achieve the desired outcome. I feel totally confident in her care. She also has an upbeat and calming personality, which is beneficial when going through this process. The entire clinic staff is wonderful and I couldn't recommend CCRM and Dr. Knopman more strongly."
Other CCRM Fertility of New York Specialists