CCRM NEW YORK FERTILITY CLINIC
CCRM New York was founded by Drs. Brian Levine and William Schoolcraft and is dedicated to providing patients with industry-leading quality patient care and outcomes. The Manhattan-based facility is an all-inclusive center with an on-site clinic, surgery center, IVF laboratory and clinical laboratory.
CCRM New York In The News
ColoCRM
2018-03-25T15:43:24+00:00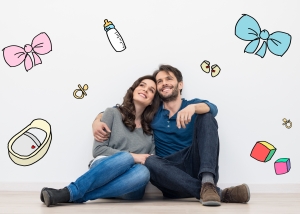 January 16, 2018Dr. Janet Choi, reproductive endocrinologist and CCRM New York Medical Director, provides healthy pregnancy resolutions in a recent Huffington Post article.


ColoCRM
2018-01-11T15:19:12+00:00
January 9, 2018 - Dr. Jaime Knopman, director of fertility preservation at CCRM New York, tells Romper in a recent article that "while there are certain home remedies that can increase your chances of going into labor, nature will usually just take its course."


ColoCRM
2017-12-29T09:46:53+00:00
December 27, 2017 - Dr. Jaime M Knopman, board-certified reproductive endocrinologist and Director of Fertility Preservation for CCRM New York authored this Thrive Global article discussing the link between fitness and fertility.


CCRM New York Blog
CCRM continually raises the bar by finding new and innovative ways, so that individuals have the best chance at having a healthy baby. Our research efforts have resulted in numerous important advances in the [...]
ONE IN EIGHT American couples struggle with infertility at some point in their lives.  It's a disease that impacts millions of Americans and does not discriminate based on gender, religion, race, socioeconomic status or [...]
The month of September is dedicated to raising worldwide awareness of polycystic ovary syndrome (PCOS). Also known as the "perfect hormonal storm," PCOS is one of the most common hormonal endocrine disorders in women and [...]
Hours:
Monday through Friday 7am-5pm
Weekends and Holidays 8am-11am