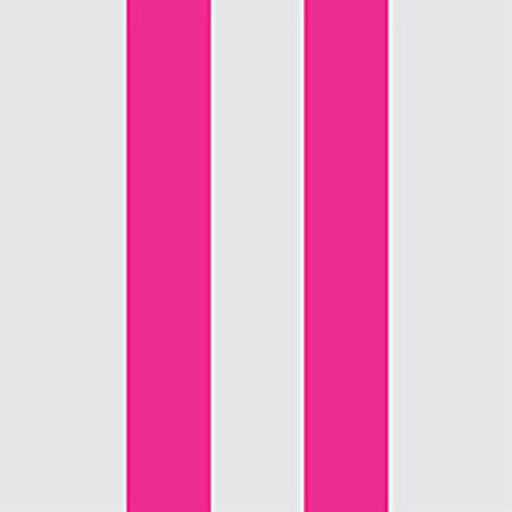 CCRM New York
The Patient Accounting Representative will demonstrate knowledge and skills in all aspects of patient accounting, medical billing, and managed care/insurance. The Patient Accounting Representative is responsible for the daily coordination of many aspects of patient billing, as listed in the responsibilities below. The Patient Accounting Representative will take direction from the Billing Manager or delegated manager and should function independently in the role. The Patient Accounting Representative will be well organized, self-motivated, excellent problem solver, and possess excellent communication skills.
CCRM is an industry leading pioneer in fertility science, research and advancement, offering access to national network of award-winning physicians, a full suite of fertility services, innovation technology and cutting edge labs. CCRM is currently comprised of eleven locations spanning the U.S and Canada with growth planned for continued network development on a domestic and international basis.
ESSENTIAL FUNCTIONS:
Assist intercompany customer with questions regarding insurance matters, current account status and billing questions.
Record every conversation or account task to allow other business office staff to follow-up appropriately for patient's further questions/needs.
Assists in taking care of patients' statement balances whenever money is owed by utilizing the patient's credit card on file.
Accurately does daily write-ups from previous day's work and posts all payments processed in Retriever or by check or cash.
Accurately posts charges from superbills. Sends out statements when patient owes money after charges are posted. Provide copies of insurance claim forms after posting charges, as requested by patient.
Assists with the "cleaning up" of patient accounts as applicable.
Accurately post charges for ART cycles and surgeries. Sends notifications to Patient Finance Services department when patient owes money after charges are posted. Provide copies of insurance claim forms after posting charges, as requested by patient.
Accurately posts insurance and patient payments received from patient visits and/or received by mail.
Coordinates the billing of procedures to insurance companies when the patient's insurance covers the procedures, per business office policy.
Follows up with insurance providers regarding wrong reimbursements, low reimbursements, and/or incorrect insurance denials. This may include sending insurance appeals along with the necessary documentation to facilitate payment.
Review patient accounts and electronic medical record information to determine that the correct services were billed in comparison with the services rendered.
Other specific duties as assigned.
REQUIRED QUALIFICATIONS:
No license required.
High school diploma required.
One year previous experience related to medical billing preferred.
Previous experience in the medical field preferred.
Strong ability to follow procedures is essential.
Must be organized, with a strong ability to multi-task, prioritize and have a strong attention to detail and a strong ability to utilize time efficiently.
Must have a strong ability to act independently while under the supervision of the managers and physicians.
Must have excellent customer service skills, exhibiting courteous, compassionate and respectful treatment of internal and external customers at all times.
Must consistently display a positive attitude and flexibility in changing situations.
Must have excellent communication skills and make it a priority to consistently communicate positively and professionally with all staff members and patients.
Demonstrate the ability to be a team player and possess a willingness to perform duties that are assigned or delegated within a timely manner.
Participate in identifying problems and suggesting solutions.
Maintain confidentiality for all work information.
Maintain strict confidentiality for all patient and clinic information, consistent with established security and confidentiality policies and HIPAA regulations at all times.
Ability to work weekends, and holidays on a rotating basis with other teammates.
WORK ENVIRONMENT
This job operates in a professional office. This role routinely uses standard office equipment such as computers, including computer keyboards and mice; telephones; photocopiers; scanners; filing cabinets.
While performing the duties of this job, the employee is regularly required to communicate with others. The employee is frequently required to sit; will occasionally stand and/or walk; use hands and fingers to grasp, pick, pinch, type; and reach with hands and arms. Employee is required to have close visual acuity to perform an activity such as: preparing and analyzing data and figures; viewing a computer terminal; extensive reading; operation of standard office machines and equipment.
The physical demands described here are representative of those that must be met by an employee to successfully perform the essential functions of this job.
EQUAL EMPLOYMENT/ANTI-DISCRIMINATION
CCRM is an equal opportunity employer and does not discriminate on the basis of Race, Color, Religion, Creed, National Origin, Ancestry, Sex, Pregnancy, Age, Sexual Orientation (including transgender status), Physical or Mental Disability, Marriage to a Co-Worker, or for anyone engaging in Protected Activity (opposing a discriminatory practice or participating in an employment discrimination proceeding). Additionally, this employer does not tolerate any employees engaging in discriminatory behavior based on any of the aforementioned protected classes.
COMPENSATION & BENEFITS
CCRM proudly offers a competitive and comprehensive compensation and benefits package
Job Type: Full-time