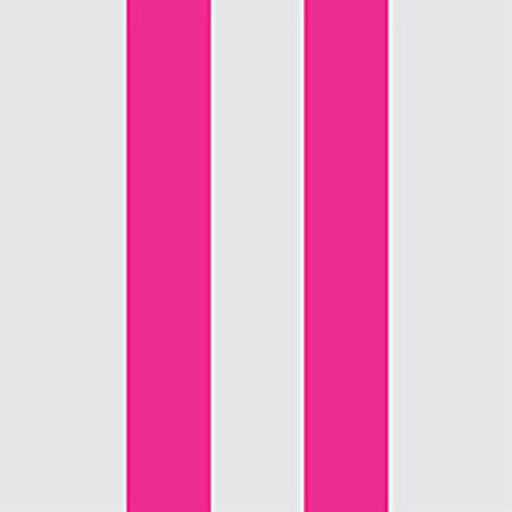 CCRM
The Patient Support Center Liaison (PSCL) at CCRM is responsible for answering incoming calls for both new and established patients, scheduling new patient appointments, existing patient appointments, answering patient emails, and following up on appointments that need to be scheduled or rescheduled. The PSCL is also responsible for collecting patient demographics, insurance details, payment information, setting up patient portal accounts, sending consent forms to patients, linking patient accounts, and providing support for front office staff. The Patient Support Center Liaison is the first person that will communicate with and greet the patients over the phone. He/she will answer questions, provide general information, schedule appointments, and/or route calls to a person who can provide more specific information when applicable. This position reports to the Patient Support Center Director.
CCRM is an industry leading pioneer in fertility science, research and advancement, offering access to national network of award-winning physicians, a full suite of fertility services, innovation technology and cutting edge labs. CCRM is currently comprised of eleven locations spanning the U.S. and Canada with growth planned for continued network development on a domestic and international basis.
Essential Functions
Answer phones in a timely manner and greet each caller in a professional and polite voice.
Triage calls and forward calls based on urgency in a timely manner.
Answer the caller's questions or direct them to the appropriate person.
Schedule new patient appointments and existing patient appointments in an accurate and timely manner and patient friendly manner.
Responsible for gathering demographic information, insurance information, payment information, spouse/partner information, and brief summary of past medical testing and/or treatment.
Send confirmation email with time, date, address, instructions on how to complete new patient paperwork online, obtain medical records, and provide other information as needed.
Responsible for calling potential patients who have submitted their contact information online.
Responsible for timely follow-up on all potential patient contacts.
Responsible for scheduling and sending confirmation email for patients having their one-day-workups.
Communicate with patients in a timely manner when schedule changes are made.
Responsible to handle confidential information and patient medical records.
Assist patient, staff, and provider, as needed.
Maintain positive relationships with other departments.
Assist with reports and updating spreadsheet as assigned by manager.
Participate in staff meetings and other in-services or training and is accountable for the information/education provided in those meetings.
Assume responsibility for development and accomplishment of annual personal and team goals.
Some weekend work required.
Other duties as assigned.
Other Duties
This job description is not designed to cover or contain a comprehensive listing of activities, tasks, duties, or responsibilities that are required of this position. Duties, responsibilities, tasks, and activities of this position are subject to change at any time with or without notice.
Required Knowledge, Skills and Abilities
Experience in a professional work environment required.
Availability to work some evening, weekend, and holidays.
Strong attention to detail.
Excellent communication skills and be able to deal efficiently and courteously with all patients providing a very high level of customer service.
Excellent organizational skills combined with excellent multitasking abilities.
Strong computer skills, be able to use basic office equipment and handle multiple phone lines.
Ability to schedule patient appointments
Strong vocabulary, grammar, and spelling skills.
Demonstrate the ability to be a team player and perform duties that are delegated to him/her.
Exhibit courteous, compassionate and respectful treatment of internal and external customers.
Consistently display a positive attitude and flexibility in changing situations.
Follows HIPAA guidelines and maintains confidentiality for all patient and practice information.
Education and Experience
Associates degree in health administration, social work, sociology, psychology, management, marketing, finance, accounting or business preferred, but not required.
Working Conditions
This job operates in a clinical laboratory setting with daily use of medical instrumentation and equipment; daily use of chemicals; daily use of medical supplies, equipment and materials. This role routinely uses standard office equipment such as computers, including computer keyboards and mice; telephones; photocopiers; scanners; filing cabinets.
The duties of this position also involves occasionally exerting 75 pounds of force, and/or up to 35 pounds of force frequently.
While performing the duties of this job, the employee is regularly required to talk, see and hear. The employee is frequently required to stand and walk; will occasionally sit; use hands and fingers to grasp, pick, pinch, type; and reach with hands and arms. Employee is required to have close visual acuity to perform an activity such as: delicate laboratory procedures and microscope work, preparing and analyzing data and figures; transcribing; viewing a computer terminal; extensive reading; operation of standard office machines and equipment.
The physical demands described here are representative of those that must be met by an employee to successfully perform the essential functions of this job.
Equal Employment/Anti-Discrimination
CCRM Fertility is an equal opportunity employer and does not discriminate on the basis of Race, Color, Religion, Creed, National Origin, Ancestry, Sex, Pregnancy, Age, Sexual Orientation (including transgender status), Physical or Mental Disability, Marriage to a Co-Worker, or for anyone engaging in Protected Activity (opposing a discriminatory practice or participating in an employment discrimination proceeding). Additionally, this employer does not tolerate any employees engaging in discriminatory behavior based on any of the aforementioned protected classes.
Compensation & Benefits
CCRM Fertility proudly offers a competitive and comprehensive compensation and benefits package to full-time employees, including paid holidays, paid time off, medical, dental, vision, life and disability insurance, flexible spending accounts, and 401(k) with company match.
Pre-Employment Requirements
All offers of employment by this employer are conditional upon the incumbent's successful completion of pre-employment screenings, including a criminal background.
Job Type: Full-time
Pay: $17.00 – $20.00 per hour