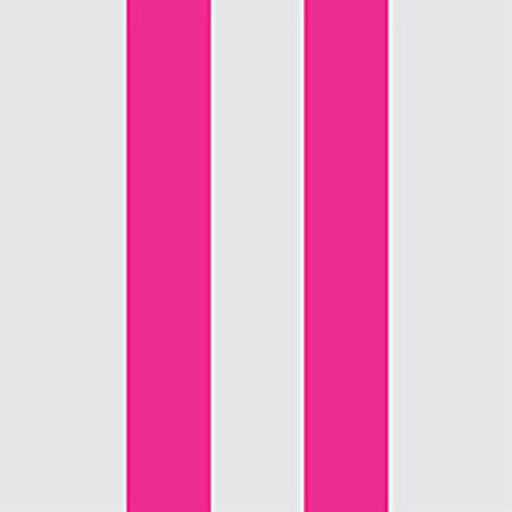 CCRM
The New Patient Consultant plays a very important role in the success of the entire CCRM Network. As the first point of contact for the majority of the Network's potential new patients, this position is critical in setting the tone for the new patient experience. The New Patient Consultant is responsible for assisting potential new patients in order to schedule the new patient appointment with a CCRM Network physician. The New Patient Consultant is responsible for responding to potential new patients who have submitted a "contact form" via the company website.
CCRM is an industry leading pioneer in fertility science, research and advancement, offering access to national network of award-winning physicians, a full suite of fertility services, innovation technology and cutting edge labs. CCRM is currently comprised of eleven locations spanning the U.S. and Canada with growth planned for continued network development on a domestic and international basis.
ESSENTIAL FUNCTIONS:
Strictly adhere to HIPAA regulations and maintain patient confidentiality at all times.
Communicate information regarding CCRM's physicians, services, and successes to the potential patient with the ultimate goal of aiding the patient in scheduling a new patient appointment.
Obtain necessary information from the patient including referral source, reason for appointment, demographic information for both patient and spouse/partner, and insurance information for both spouse/partner.
Communicate clearly to the patient what is expected of them in regard to completing new patient forms online, obtaining medical records for the CCRM physician's review, submitting insurance information, and other pertinent items.
Send confirmation information to the patient.
Create portal accounts for both the patient and spouse/partner.
Send consent forms via DocuSign to both patient and spouse/partner.
Link patient and spouse/partner in the electronic medical record.
Contact potential patients who have submitted their contact information via CCRM's website.
Follow up with potential patients in a timely manner and regularly according to the follow-up schedule, in accordance with established policies.
Answer patient emails in a timely manner, in accordance with established policies.
Place phone calls to patients who have been referred by other clinics either by medical record submission or referral form submission and follow up according to schedule
Communicate with physicians, nurses, front desk staff, billing office, and others as needed regarding patient questions, unusual issues, , insurance pre-authorization matters, and other circumstances of which other staff may need to be informed,.
Maintain and track several internal forms and spreadsheets for new patients scheduled, contact forms received, appointments cancelled, referral sources, incoming call data, and other as directed by manager
Attend all staff meetings and in-service meetings.
Other duties as assigned.
REQUIRED QUALIFICATIONS:
High school diploma required; Associates Degree in related field preferred, or equivalent work experience in related field.
1+ years of prior experience in related field, preferred.
Superior ability to handle high volume of calls and the patience to remain engaged with and attentive to each caller.
Superior customer service skills, consistently exhibiting courteous, compassionate, and respectful communication with everyone at all times, including the consistent ability to listen attentively to each caller in order to provide the best service.
Logic, common sense, and the ability to guide the call in order to answer all questions, and provide an exceptional experience for each customer caller while keeping time management in mind.
Ability to follow procedures with a strong attention to detail in order to obtain information completely and correctly.
Strong computer skills and ability to use basic office equipment with a high degree of accuracy in typing and data entry. Previous EMR experience, preferred.
Must be organized, with a strong ability to multi-task, prioritize, and have a strong attention to detail and strong ability to utilize time efficiently.
Must consistently display a positive attitude and flexibility in changing situations.
Quick learner and willingness to take initiative with a self-starter attitude
Demonstrate the ability to be a team player and possess a willingness to perform duties that are assigned or delegated within a timely manner.
Participate in identifying problems and suggesting solutions.
Maintain strict confidentiality for all patient and clinic information, consistent with established security and confidentiality policies and HIPAA regulations, at all times.
WORK ENVIRONMENT
This job operated in a professional office setting performing predominantly sedentary work. This role routinely uses standard office equipment such as computers, including computer keyboards and mice; telephones; photocopiers; scanners; filing cabinets.
While performing the duties of this job, the employee is regularly required to talk, see and hear. The employee is frequently required to sit; will occasionally stand and/or walk; use hands and fingers to grasp, pick, pinch, type; and reach with hands and arms. Employee is required to have close visual acuity to perform an activity such as: preparing and analyzing data and figures; transcribing; viewing a computer terminal; extensive reading; operation of standard office machines and equipment.
The physical demands described here are representative of those that must be met by an employee to successfully perform the essential functions of this job.
EQUAL EMPLOYMENT/ANTI-DISCRIMINATION
CCRM is an equal opportunity employer and does not discriminate on the basis of Race, Color, Religion, Creed, National Origin, Ancestry, Sex, Pregnancy, Age, Sexual Orientation (including transgender status), Physical or Mental Disability, Marriage to a Co-Worker, or for anyone engaging in Protected Activity (opposing a discriminatory practice or participating in an employment discrimination proceeding). Additionally, this employer does not tolerate any employees engaging in discriminatory behavior based on any of the aforementioned protected classes.
PRE-EMPLOYMENT REQUIREMENTS
All offers of employment by this employer are conditional upon the incumbent's successful completion of pre-employment screenings, including a criminal background check, drug screen, educational and prior employment verification, professional reference checks, and verification of the incumbent's eligibility and authorization to work in the United States.
Compensation $17-22/hour