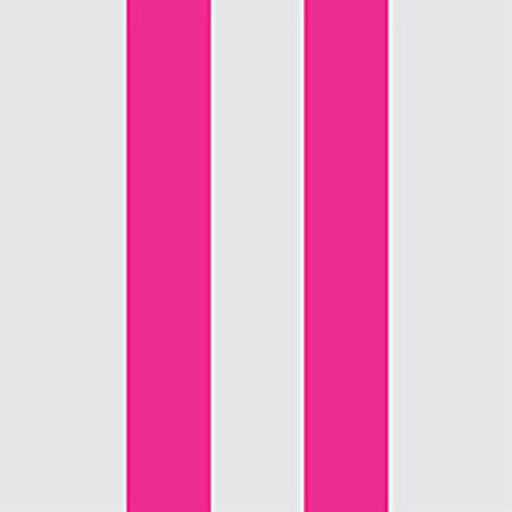 CCRM Colorado
The Medical Technologist (MT) or Medical Laboratory Scientist (MLS) performs all pre-analytic, analytic and post-analytic phases of laboratory testing. The MT/MLS is responsible for collection of biologic samples, performance of tests for the diagnosis and treatment of various diseases and reporting of results in a timely and accurate manner. This positon requires a high level of organizational skills, self motivation, excellent communication skills, attention to detail, accuracy, and responsible, independent judgement. The MT/MLS performs laboratory tests under the direction of the Clinical Laboratory Manager and takes direction from the Clinical Laboratory Medical Director.
CCRM is an industry leading pioneer in fertility science, research, and advancement, offering access to national network of award-winning physicians, a full suite of fertility services, innovative technology and cutting edge labs. CCRM is currently comprised of eleven locations spanning the U.S. and Canada with growth planned for continued network development on a domestic and international basis.
ESSENTIAL FUNCTIONS:
Responsible for monitoring test analyses and specimen examinations to ensure that acceptable levels of analytic performance are maintained.
Strictly adheres to patient identification policies including verification of patient demographics and insurance. Obtains witness signatures as requested for sample transfers with 100% compliance.
Follows proper specimen collection procedures, including patient preparation, specimen labeling, handling, processing and preparation, transportation and storage of specimens.
Performs andrology testing as ordered and maintains records of patient results.
Performs various immunoassay procedures on both automated and manual platforms; maintains records of patient results.
Performs venipunctures with minimal trauma to patient. Follows all policies and procedures regarding specimen identification and specimen processing.
Processes all laboratory specimens, documents and resolves any quality concerns or issues. Requests test orders as needed.
Performs and documents preventive maintenance, calibration, and troubleshooting procedures for tests performed.
Performs and documents daily quality control activities. Follows the laboratory's policies whenever test systems are not within the laboratories established acceptable levels of performance. Correctly identifies actions as needed.
Identifies problems that may adversely affect test performance or reporting of results and either corrects the problem or notifies an appropriate manager.
Documents all corrective actions taken when test systems deviate from established performance specifications.
When appropriate, presents highly unusual results to laboratory management for consultation prior to approval.
Participates in and documents records of handling proficiency testing samples according to established laboratory policies.
Performs and documents quality assurance activities.
Performs and documents housekeeping tasks involved in maintaining work areas, including restocking of benches and emptying biohazard trash.
Maintains adequate inventory and supplies. Reviews and approves statement from vendors.
Complies with OSHA and CLIA regulations. Completes all training materials as assigned.
Identifies and participates in continuing education opportunities.
Other duties as assigned.
The Laboratory Manager and/or Laboratory Director, may delegate responsibility to:
Assures that all remedial actions are taken whenever test systems deviate from established performance specifications.
Ensures that patient test results are not reported until all corrective actions have been taken and the test system is properly functioning.
Provides orientation to all testing personnel. Training new employees in standard laboratory procedures and protocols as requested by supervisor.
Assists in review and revision of manuals of Standard Operating Procedures.
REQUIRED QUALIFICATIONS:
MT/MLS, ASCP certification with continuing education maintenance as required.
Must have obtained a Bachelor of Science Degree in laboratory science and have graduated from a clinical laboratory training program.
Must provide documentation of microscopic skills with documentation of same.
At least 1 year of lab training/experience in relevant high complexity testing required.
Must possess a strong foundation in general laboratory techniques.
Must be able to perform venipunctures on occasion.
Experience with a Laboratory Information System required.
Troubleshooting skills as related to instrumentation and processes is preferred.
Strong computer skills are necessary along with the ability to use basic office equipment.
Ability to follow procedures and protocols is essential.
Must be well organized and be able to multi-task, prioritize, demonstrate attention to detail and utilize time efficiently while maintaining accuracy and meticulous technique.
Must be able to work independently as well as be an effective team member, fostering cooperative working relationships within the clinical laboratory and other departments.
Must have excellent customer service skills, exhibiting courteous, compassionate and respectful interactions demonstrated by positive and professional communications with all staff members, physicians and patients.
Must consistently display a positive attitude and flexibility in changing situations.
Maintain confidentiality of all work information.
Maintain strict confidentiality for all patient and clinic information, consistent with established security and confidentiality policies and HIPAA regulation at all times.
Understand and assess for domestic violence and child abuse issues and reporting responsibilities. Will report concerns to Medical Director or Clinical Laboratory Manager.
Ability to work weekends, and holidays on a rotating basis with other teammates.
WORK ENVIRONMENT:
This job operates in a professional office and clinical setting with frequent use of medical instrumentation and equipment, supplies and materials. This role routinely uses standard office equipment such as computers, including computer keyboards and mice, telephones, photocopiers, scanners and filing cabinets.
The duties of this position involves an inherent potential for mucous membrane or skin contact with blood, body fluids or tissues or a potential for spills and splashes from them. Appropriate protective measures are required for every employee engaged in these tasks. The duties of this position also involve occasionally exerting 75 pounds of force, and/or up to 35 pounds of force frequently.
While performing the duties of this job, an employee is regularly required to talk, see and hear. The employee is frequently required to sit; will occasionally stand and/or walk; use hands and fingers to grasp, pick, pinch, type and reach with arms and hands. Employee is required to have close visual acuity to perform an activity such as preparing and analyzing data and figures; transcribing; viewing a computer terminal; extensive reading; operating of standard office machines and equipment.
The physical demands described here are representative of those that must be met by an employee to successfully perform the essential functions of this job.
EQUAL EMPLOYMENT/ANTI-DISCRIMINATION
CCRM is an equal opportunity employer and does not discriminate on the basis of Race, Color, Religion, Creed, National Origin, Ancestry, Sex, Pregnancy, Age, Sexual Orientation (including transgender status), Physical or Mental Disability, Marriage to a Co-Worker, or for anyone engaging in Protected Activity (opposing a discriminatory practice or participating in an employment discrimination proceeding). Additionally, this employer does not tolerate any employees engaging in discriminatory behavior based on any of the aforementioned protected classes.
PRE-EMPLOYMENT REQUIREMENTS
All offers of employment by this employer are conditional upon the incumbent's successful completion of pre-employment screenings, including a criminal background check, drug screen, educational and prior employment verification, professional reference checks, and verification of the incumbent's eligibility and authorization to work in the United States.
This employer participates in the E-Verify Program in order to verify the identity and work authorizations of all newly hired employees.
Job Type: Full-Time – Rotating weekends and holidays at the Lone Tree Clinic. One day a month at the Lone Tree Clinic location.
Compensation: $22-$41.50/hour