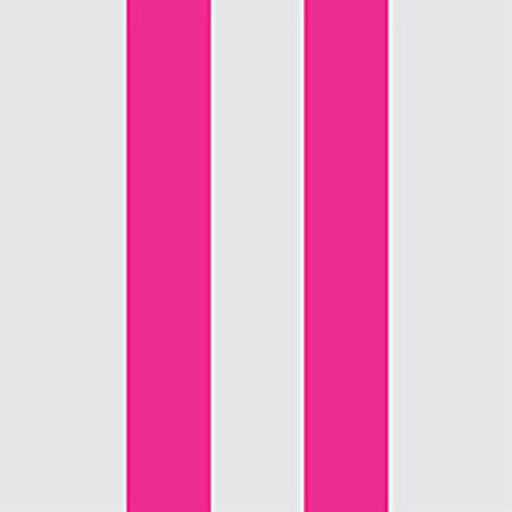 CCRM New York
CCRM Fertility of New York is seeking an experienced Registered Nurses (RN) in women's health. The Donor Infertility Nurse must demonstrate advanced skills and knowledge in all aspects of egg donor patient care, FDA testing/requirement, customer service, and care of couples with infertility. This position will report to the Clinical Nurse Lead and may need to function independently from time to time. Must be well-organized, self-motivated and have excellent interpersonal skills. IVF experience is helpful but not required. The ideal candidate must be flexible with the growth of a practice. Looking for individuals full of energy and enthusiastic for a gratifying position that is helping create families.
CCRM is an industry-leading pioneer in fertility science, research and advancement, offering access to national network of award-winning physicians, a full suite of fertility services, innovation technology and cutting edge labs. CCRM is currently comprised of eleven locations spanning the U.S. and Canada with growth planned for continued network development on a domestic and international basis.  CCRM is proud to assist in building all kinds of families.
ESSENTIAL FUNCTIONS:
Complete donor patient assessment, collection and interpretation of pertinent data relevant to patient's care.
Thorough understanding of the FDA tissue regulations assures compliance for all donors.
Documentation of all assessments, interventions, and donor patient's response.
Provide teaching and ability to answer patient questions, utilizing resources needed and available.
Communicate patient's condition to MD's and other providers as needed/appropriate.
Discharge patients to home/temporary housing as condition dictates. Arrange transfer of patient to hospital if continuing medical care needed.
Promote a positive work environment, be accountable for personal conduct and actively participate in staff meetings and unit problem solving.
Demonstrate organizational skills that provide efficient patient care and the smooth operation of the unit on a daily basis.
Detail oriented approach to paperwork, ensuring it is signed, accurate and complete.
Coordinates chart review prior to procedure to assure all surgery center and IVF laboratory consent forms are complete and signed.
Inquire with patient if he/she has advanced directives and input the forms into the patient's EMR if forms have been completed.
Handle emergent situations calmly and efficiently, responding quickly and demonstrating knowledge of emergency procedures and equipment.
Performs post op call and documents in EMR.
Assists with QI and research as appropriate.
Other duties as assigned.
REQUIRED QUALIFICATIONS:
Associate Degree, Diploma, and/or Bachelor of Science in Nursing degree from an accredited school of nursing required
Current State Registered Nurse license.
Current BCLS and ACLS certifications.
Minimum of three years nursing experience in RN roles.
Must be organized and possess knowledge and skills in nursing care of the donor patient.
Must demonstrate problem solving skills related to nursing care of the surgery patient.
Must be able to multi-task, prioritize, and be detail oriented.
Must have excellent customer service skills along with good communication skills.
Must possess a high level of independent judgment and accuracy.
Must be able to communicate positively and professionally with all staff members and patients.
Must have the ability to function independently, and seek assistance from the physicians and team members as needed.
Demonstrate the ability to be a team player and possess a willingness to perform duties that are assigned or delegated to him/her as well as a willingness to perform duties of other employees as needed.
Support CCRM's vision and mission.
Maintain confidentiality of all work information.
Demonstrate an ability to function successfully in a team environment.
Exhibit courteous, compassionate and respectful treatment of internal and external customers. Displays a positive attitude and flexibility in changing situations.
Participates in identifying problems and suggesting solutions.
Maintains HIPAA and Confidentiality for all patient and clinic information, HIV confidentiality.
Understands and asses for domestic violence and child abuse issues and reporting responsibilities. Will report concerns to Medical Director or Practice Administrator.
Utilizes time efficiently.
WORK ENVIRONMENT
This job operated in a professional office and clinical setting with daily use of surgical instrumentation and equipment; daily use of chemicals such as Formalin; daily use of medical supplies, equipment and materials. This role routinely uses standard office equipment such as computers, including computer keyboards and mice; telephones; photocopiers; scanners; filing cabinets.
The duties of this position involves an inherent potential for mucous membrane or skin contact with blood, body fluids or tissues or a potential for spills or splashes of them. Appropriate protective measures are required for every employee engaged in these tasks. The duties of this position also involves occasionally exerting 75 pounds of force, and/or up to 35 pounds of force frequently.
While performing the duties of this job, the employee is regularly required to talk, see and hear. The employee is frequently required to sit; will occasionally stand and/or walk; use hands and fingers to grasp, pick, pinch, type; and reach with hands and arms. Employee is required to have close visual acuity to perform an activity such as: preparing and analyzing data and figures; transcribing; viewing a computer terminal; extensive reading; operation of standard office machines and equipment.
The physical demands described here are representative of those that must be met by an employee to successfully perform the essential functions of this job.
EQUAL EMPLOYMENT/ANTI-DISCRIMINATION
CCRM is an equal opportunity employer and does not discriminate on the basis of Race, Color, Religion, Creed, National Origin, Ancestry, Sex, Pregnancy, Age, Sexual Orientation (including transgender status), Physical or Mental Disability, Marriage to a Co-Worker, or for anyone engaging in Protected Activity (opposing a discriminatory practice or participating in an employment discrimination proceeding). Additionally, this employer does not tolerate any employees engaging in discriminatory behavior based on any of the aforementioned protected classes.
COMPENSATION & BENEFITS
CCRM proudly offers a competitive and comprehensive compensation and benefits package.
Job Type: Full-Time