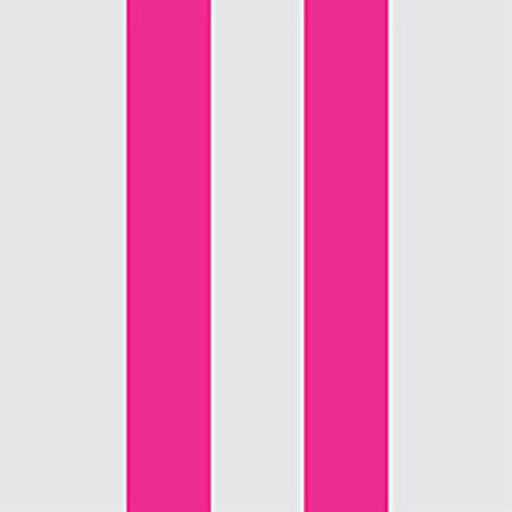 CCRM Houston
The IVF Laboratory Supervisor demonstrates advanced knowledge and skills in the IVF Laboratory. He/she directly reports to the IVF Laboratory Director and takes direction from the IVF Laboratory Director and/or Medical Director. He/she should function independently and foster teamwork within the IVF Laboratory and other departments. The supervisor will be responsible for performing all procedures that are performed in the IVF Laboratory. This position requires organizational skills, self-motivation, excellent communication and customer service skills along with a high level of independent judgment and accuracy. He/she must be well-organized, efficient, attentive to details, responsible, and able to multi-task. He/she must have a desire to develop professionally.

CCRM is an industry leading pioneer in fertility science, research and advancement, offering access to national network of award-winning physicians, a full suite of fertility services, innovative technology and cutting edge labs. CCRM is currently comprised of eleven locations spanning the U.S. and Canada with growth planned for continued network development on a domestic and international basis.

ESSENTIAL FUNCTIONS:
Perform all aspects of media/medium preparation (makes stock solutions, prepares media/medium for each case).
Perform freezing and thawing of human embryos according to IVF lab protocol which results in a high survival rate.
Perform freezing and thawing of human eggs according to IVF lab protocol which results in a high survival rate.
Perform daily fertilization checks which include "cleaning" embryos with minimal trauma to observe fertilization. Is able to judge fertilization by observation of pronuclei and polar bodies.
Assist physician during egg retrievals and is able to locate and assess all oocytes retrieved.
Process semen for IVF procedures according to IVF Laboratory protocol.
Perform oocyte inseminations according to IVF Laboratory protocol.
Consistently implement IVF laboratory's double signature and check system when performing procedures to assure correct identity of eggs, sperms, and embryos.
Consistently document all patient results into the EMR and other forms per IVF Laboratory procedures.
Perform Assisted Hatching according to IVF Laboratory procedures.
Perform Intracytoplasmic Sperm Injection (ICSI) according to IVF Laboratory procedures resulting in high fertilization rates.
Perform biopsy procedures including Polar Body and Blastocyst biopsy resulting in high number of embryos returning a testing result.
Other duties as assigned.
SUPERVISOR ESSENTIAL FUNCTIONS:
Assure that the IVF department meets the technical requirements which will maintain the greatest gamete and embryo viability.
Ensure all technical functions of the IVF department are carried out.
Work with the Medical Director in evaluation and establishing new techniques and reviewing existing techniques.
Participate in applicable educational opportunities to evaluate and establish new techniques.
Monitor preliminary patient laboratory data in order to make informed decisions during the IVF cycle.
Implement procedures and new procedures to solve problems.
Prepare written technical procedures for all the procedures performed in the embryology laboratory.
Delegate responsibility within the IVF department.
Counsel patients on embryology when requested by the Medical Director.
Ensure the IVF laboratory meets all CAP (College of American Pathologists) accreditation criteria.
Maintain certification as a CAP inspector and carries out inspections of CAP laboratories as required for CAP accreditation.
Ensure the IVF laboratory is registered with the FDA and that the IVF laboratory is in compliance with all FDA regulations under "Title 21 Code of Federal Regulations (CFR) Part 1271".
Supervise Cryopreservation Specialist to ensure inventory of frozen oocytes/embryos is accurate and up to date.
Supervise IVF Lab Database Specialist to ensure IVF Laboratory computer software and systems are maintained and statistical data is readily available for quality control.
REQUIRED QUALIFICTIONS:
Medical technology licensure/certificate required if supervisor completed a medical technology university based program.
Must have either a medical technology licensure/certificate and degree or a Bachelor's degree in Biology or Microbiology.
Computer related courses preferred.
Strong laboratory courses and/or laboratory experience required.
Minimum five years experience as a staff embryologist. Previous supervisory experience in an IVF laboratory preferred.
Must demonstrate excellent IVF laboratory skills and sterile technique.
Must be able to work quickly and accurately with meticulous technique.
Must be able to prioritize tasks and perform them with great attention to details.
Must demonstrate problems solving skills related to patient care and IVF laboratory services.
Must be able to enter data into a database system accurately and efficiently with no errors.
Must possess the skills required to assure that operating procedures are followed.
Must be able to perform QC and QI laboratory activities.
Orient new staff and coordinate periodic in-services/education.
Must be able to delegate duties appropriately.
Must be able to communicate positively and professionally with all staff members, physicians and patients.
Must be able to provide clear direction and set clear expectations for staff in assigned areas.
Strong computer skills, ability to use basic office equipment.
Strong ability to follow procedures and protocols is essential.
Must be organized with a strong ability to multi-task, prioritize, have strong attention to detail, and a strong ability to utilize time efficiently.
Must have a strong ability to act independently as well as be able to work effectively in a team.
Must have excellent customer service skills, exhibiting courteous, compassionate and respectful treatment of internal and external customers at all times.
Must consistently display a positive attitude and flexibility in changing situations.
Must have excellent communication skills and make it a priority to consistently communicate positively and professionally with all staff members, physicians and patients.
Must demonstrate the ability to be a team player and possess a willingness to perform duties that are assigned or delegated in a timely manner.
Participate in identifying problems and suggesting solutions.
Maintain confidentiality of all work information.
Maintain strict confidentiality for all patient and clinic information, consistent with established security and confidentiality policies and HIPAA regulation at all times.
Understand and assess for domestic violence and child abuse issues and reporting responsibilities. Will report concerns to Medical Director and Executive Director.
WORK ENVIRONMENT
This job operates in a professional office and clinical setting with frequent use of medical instrumentation and equipment, supplies and materials. This role routinely uses standard office equipment such as computers, including computer keyboards and mice; telephones, photocopiers, scanners, and filing cabinets.
The duties of this position involves an inherent potential for mucous membrane or skin contact with blood, body fluids or tissues or a potential for spills and splashes from them. Appropriate protective measures are required for every employee engaged in these tasks. The duties of this position also involve occasionally exerting 75 pounds of force, and/or up to 35 pounds of force frequently.
While performing the duties of this job, the employee is regularly required to talk, see, and hear. The employee is occasionally required to sit; will frequently stand and/or walk; use hands and fingers to grasp, pick, pinch, type; and reach with arms and hands. Employee is required to have close visual acuity to perform an activity such as: preparing and analyzing data and figures; transcribing; viewing a computer terminal; extensive reading; operation of standard machines and equipment.
The physical demands described here are representative of those that must be met by an employee to successfully perform the essential functions of this job.
EQUAL EMPLOYMENT/ANTI-DISCRIMINATION
CCRM is an equal opportunity employer and does not discriminate on the basis of Race, Color, Religion, Creed, National Origin, Ancestry, Sex, Pregnancy, Age, Sexual Orientation (including transgender status), Physical or Mental Disability, Marriage to a Co-Worker, or for anyone engaging in Protected Activity (opposing a discriminatory practice or participating in an employment discrimination proceeding). Additionally, this employer does not tolerate any employees engaging in discriminatory behavior based on any of the aforementioned protected classes.
PRE-EMPLOYMENT REQUIREMENTS
All offers of employment by this employer are conditional upon the incumbent's successful completion of pre-employment screenings, including a criminal background check, drug screen, educational and prior employment verification, professional reference checks, and verification of the incumbent's eligibility and authorization to work in the United States.
Job Type: Full-time
Benefits:
401(k)
401(k) matching
Dental insurance
Disability insurance
Employee assistance program
Flexible spending account
Health insurance
Life insurance
Paid time off
Tuition reimbursement
Vision insurance
Medical Specialty:
Schedule:
Education:
Experience:
Embryologist: 5 years (Preferred)
Supervisory: 4 years (Preferred)
Laboratory: 3 years (Preferred)
License/Certification:
Medical Technology Certificate (Preferred)
Work Location:
Work Remotely: