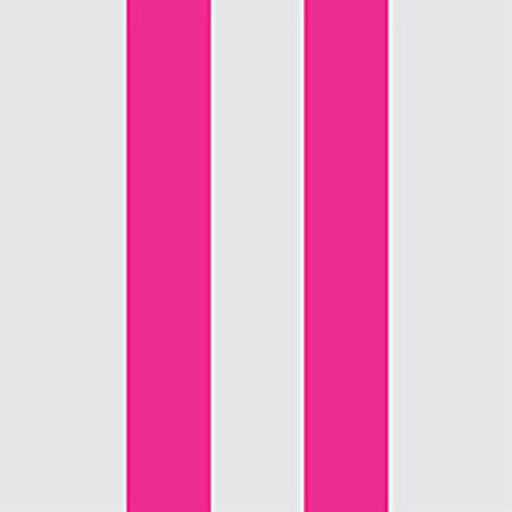 CCRM Boston
The Medical Data and Scanning Coordinator enters data using a CCRM issued computer from previous patient medical records and any patient medical data that is presented prior to the patient's first appointment at CCRM. The Data and Scanning Coordinator would also scan information into the patient's medical record and perform related clerical and administrative duties as assigned. He/she reports directly to the Front Office Manager and takes direction from the Assistant Front Office Manager as it relates to office functions.
Essential Functions
Responsible for all chart maintenance; including filing, pulling charts, and scanning charts. This includes offsite charts.
Check, distribute, print and log all patient emails.
Check and distribute incoming faxes for the main fax line.
Place confirmation calls/notifications for the following day's appointments.
Accurately scan previous day's records for new patient appointment.
Accurately process and scan records to review; including pulling data enterable information, and dispatching Data Entry.
Assist with scanning health history, new infertility history forms, acupuncture waivers, physician letters, monitor only orders and consents, financial agreements, EOBs, as well as donor and GC denials.
At frequent intervals throughout the day, check "Chart Finders Email" and finds chart for staff that have not been able to locate that chart.
Assure confidentiality and safeguards all patient medical information.
Check and distribute consents from the DocuSign inbox.
Perform relief front desk receptionist responsibilities as needed or when delegated.
Other duties as assigned.
Other Duties
This job description is not designed to cover or contain a comprehensive listing of activities, tasks, duties, or responsibilities that are required of this position. Duties, responsibilities, tasks, and activities of this position are subject to change at any time with or without notice.
Required Knowledge, Skills and Abilities
Must have good computer skills and be able to type data accurately into the proper format/location with minimal errors.
Must maintain accurate and organized files.
Strong computer skills
Ability to use basic office equipment.
Strong ability to follow procedures and protocols is essential.
Must be organized with a strong ability to multi-task, prioritize, have strong attention to detail, and a strong ability to utilize time efficiently.
Must have a strong ability to act independently as well as be able to work effectively in a team.
Must have excellent customer service skills, exhibiting courteous, compassionate, and respectful treatment of internal and external customers at all times.
Must consistently display a positive attitude and flexibility in changing situations.
Must have excellent communication skills and make it a priority to consistently communicate positively and professionally with all staff members, physicians and patients.
Must demonstrate the ability to be a team player and possess a willingness to perform duties that are assigned or delegated in a timely manner.
Participate in identifying problems and suggesting solutions.
Maintain confidentiality of all work information.
Maintain strict confidentiality for all patient and clinic information, consistent with established security and confidentiality policies and HIPAA regulation at all times.
Understand and assess for domestic violence and child abuse issues and reporting responsibilities. Will report concerns to Medical Director or Front Office Manager.
Ability to work weekends, and holidays on a rotating basis with other teammates.
Education and Experience
High School diploma or GED required.
Certified Nurse Aid certification preferred.
One year previous medical experience /medical office experience preferred.
Knowledge of medical terminology preferred.
Working Conditions
Professional office and clinical setting with frequent use of medical instrumentation and equipment, supplies and materials.
Routinely uses of standard office equipment such as computers, including computer keyboards and mice; telephones, photocopiers, scanners, and filing cabinets.
Involves occasionally exerting 75 pounds of force, and/or up to 35 pounds of force frequently.
Regularly required to talk, see, and hear.
Frequently required to sit; will occasionally stand and/or walk; use hands and fingers to grasp, pick, pinch, type; and reach with arms and hands.
Required to have close visual acuity to perform an activity such as: preparing and analyzing data and figures; transcribing; viewing a computer terminal; extensive reading; operation of standard office machines and equipment.
The physical demands described here are representative of those that must be met by an employee to successfully perform the essential functions of this job.
About CCRM
CCRM is an industry-leading pioneer in fertility science, research and advancement, offering access to national network of award-winning physicians, a full suite of fertility services, innovation technology and cutting edge labs. CCRM is currently comprised of eleven locations spanning the U.S. and Canada with growth planned for continued network development on a domestic and international basis. CCRM is proud to assist in building all kinds of families.
Equal Employment/Anti-Discrimination
CCRM is an equal opportunity employer and does not discriminate on the basis of Race, Color, Religion, Creed, National Origin, Ancestry, Sex, Pregnancy, Age, Sexual Orientation (including transgender status), Physical or Mental Disability, Marriage to a Co-Worker, or for anyone engaging in Protected Activity (opposing a discriminatory practice or participating in an employment discrimination proceeding). Additionally, this employer does not tolerate any employees engaging in discriminatory behavior based on any of the aforementioned protected classes.
Compensation & Benefits
CCRM proudly offers a competitive and comprehensive compensation and benefits package to full-time employees, including paid holidays, paid time off, medical, dental, vision, life and disability insurance, and 401(k) with company match.
Pre-Employment Requirements
All offers of employment by this employer are conditional upon the incumbent's successful completion of pre-employment screenings, including a criminal background check, drug screen, educational and prior employment verification, professional reference checks, and verification of the incumbent's eligibility and authorization to work in the United States
Job Type: Full-time