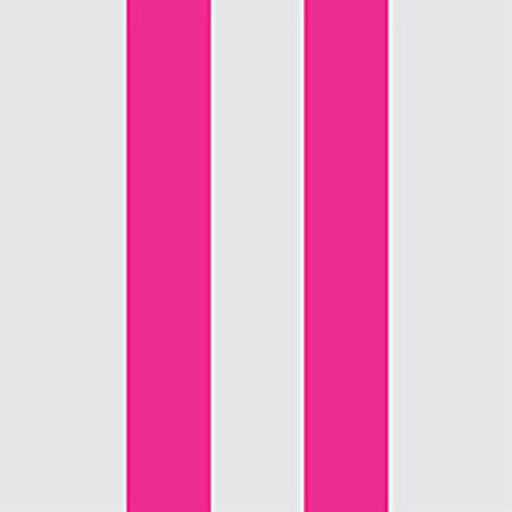 CCRM San Francisco
The Infertility Medical Assistant at CCRM demonstrates knowledge and skills in the care of his/her infertility patients. The Infertility MA is responsible for the daily management of infertility patients. The successful incumbent must be well-organized with excellent communication skills, excellent customer service skills, and a strong ability to be an effective team member. This position must consistently demonstrate specific medical assisting technical skills. He/she reports directly to the Practice Manager and takes daily direction/supervision from the Physician, Practice Manager and/or Nurse Practitioner.
CCRM is an industry leading pioneer in fertility science, research and advancement, offering access to national network of award-winning physicians, a full suite of fertility services, innovation technology and cutting edge labs. CCRM is currently comprised of eleven locations spanning the U.S. and Canada with growth planned for continued network development on a domestic and international basis.
ESSENTIAL FUNCTIONS:
Prepare patients for examination, including TPR, weight, blood pressure, update of health information to include any changes in condition since last visit, allergy information, and current medication information. Include urine glucose and protein, hemoglobin, Pap smear, and urine pregnancy test as needed for the patient appointment type.
Accurate and timely documentation of patient vital signs and patient assessment into appropriate encounter type and appropriate provider into the patient EMR.
Timely communication with physician and/or nurse practitioner of any changes in patient condition since last visit, abnormal vital signs, lab tests, and abnormal or unusual patient response to testing/exam.
Prepare minor procedure trays and assist with those procedures as needed. These procedures include but are not limited to hysteroscopy, endometrial and/or punch biopsy, cyst aspiration, Pap smears, GC/chlamydia testing, and assisting with HSG testing.
Prep all exam rooms appropriate to patient appointment and testing needs.
Educate patient about procedures and answer questions prior to the procedure.
Assist physician and/or nurse practitioner with patient examinations.
Maintain timely and appropriate patient workflow to meet physician/nurse practitioner needs and scheduling.
After each patient exam/appointment, use disinfectant cleaner to clean exam bed and room counter and re-prep room for next patient appointment type.
Daily equipment maintenance and sterilization. Follow up with equipment needs and supply/parts for equipment. Work with Practice Manager for all equipment repair or new equipment needs.
Daily review of lab results with appropriate disposition.
Maintain Pap smear control log and communicate Pap results to patients. Call and/or send reminders to patients for follow up.
Screen patient phone inquiries and refer as indicated.
Respond to pharmacy refills inquiries and document/call in prescriptions for patients for upcoming procedure. Call and inform patient that this has been done.
Order and stock back office supplies and reconcile monthly receipts and packing slips for the business office.
Schedule and order lab tests as needed or directed. Order pre-op laboratory tests for procedures, as needed.
Provide appropriate prescriptions and patient prep information for pre-op patients.
Scan into patient EMR all signed consents, office appointment forms, laboratory and pathology reports.
Daily print all provider schedules and prepare patient appointment forms for the next day.
Monitor medicine cabinet and refrigerator and order medications, as needed.
Perform quality controls on Hemacue machine. Document results in log book.
Perform urine pregnancy test, when test indicates, document results in EMR and communicate results with physician/nurse practitioner and/or rad technician prior to testing.
Check exam rooms daily and restock with appropriate supplies, brochures, advanced directive forms, etc. Order or copy forms, as needed.
Daily soak and clean of all instruments.
Daily autoclave of all used instruments. Document size and type of instrument on package.
Change sterile and cleaning soak solution as listed on cleaning instructions and document on soak log.
As needed and at least one/week clean stationary room equipment, underside of exam tables, and provide clean/linens/supplies for all patient rooms.
Other duties as assigned.
REQUIRED QUALIFICATIONS:
Graduate of an accredited school of Medical Assisting, required.
Minimum 1 year recent MA experience, preferred.
Current Medical Assistant certification
Current BCLS certification, required.
Associate Degree from an accredited school, preferred.
Strong attention to detail.
Must have excellent communication skills; must be able to communicate positively and professionally with all staff members and patients.
Must have the ability to function independently, and seek assistance from the physicians and team members as needed.
Excellent organizational skills combined with excellent multitasking abilities.
Strong computer skills, be able to use basic office equipment and handle multiple phone lines.
Demonstrate the ability to be a team player and possess a willingness to perform duties that are assigned or delegated to him/her as well as a willingness to perform duties of other employees as needed.
Support vision and mission.
Maintain confidentiality of all work information.
Demonstrate an ability to function successfully in a team environment.
Exhibit courteous, compassionate and respectful treatment of internal and external customers. Displays a positive attitude and flexibility in changing situations.
Participates in identifying problems and suggesting solutions.
Maintains HIPAA and Confidentiality for all patient and clinic information, HIV confidentiality.
Understands and asses for domestic violence and child abuse issues and reporting responsibilities. Will report concerns to Medical Director or Practice Administrator.
Utilizes time efficiently.
Ability to work weekends, evenings and holidays, on a rotating basis with other teammates.
WORK ENVIRONMENT
This job operated in a professional office and clinical setting with daily use of surgical instrumentation and equipment; daily use of chemicals such as Formalin; daily use of medical supplies, equipment and materials. This role routinely uses standard office equipment such as computers, including computer keyboards and mice; telephones; photocopiers; scanners; filing cabinets.
The duties of this position involves an inherent potential for mucous membrane or skin contact with blood, body fluids or tissues or a potential for spills or splashes of them. Appropriate protective measures are required for every employee engaged in these tasks. The duties of this position also involves occasionally exerting 75 pounds of force, and/or up to 35 pounds of force frequently.
While performing the duties of this job, the employee is regularly required to talk, see and hear. The employee is frequently required to sit; will occasionally stand and/or walk; use hands and fingers to grasp, pick, pinch, type; and reach with hands and arms. Employee is required to have close visual acuity to perform an activity such as: preparing and analyzing data and figures; transcribing; viewing a computer terminal; extensive reading; operation of standard office machines and equipment.
The physical demands described here are representative of those that must be met by an employee to successfully perform the essential functions of this job.
EQUAL EMPLOYMENT/ANTI-DISCRIMINATION
CCRM is an equal opportunity employer and does not discriminate on the basis of Race, Color, Religion, Creed, National Origin, Ancestry, Sex, Pregnancy, Age, Sexual Orientation (including transgender status), Physical or Mental Disability, Marriage to a Co-Worker, or for anyone engaging in Protected Activity (opposing a discriminatory practice or participating in an employment discrimination proceeding). Additionally, this employer does not tolerate any employees engaging in discriminatory behavior based on any of the aforementioned protected classes.
PRE-EMPLOYMENT REQUIREMENTS
All offers of employment by this employer are conditional upon the incumbent's successful completion of pre-employment screenings, including a criminal background check, drug screen, educational and prior employment verification, professional reference checks, and verification of the incumbent's eligibility and authorization to work in the United States.
This employer participates in the E-Verify Program in order to verify the identity and work authorization of all newly hired employees.