Fertility 101 and Genetics Webinar – CCRM Fertility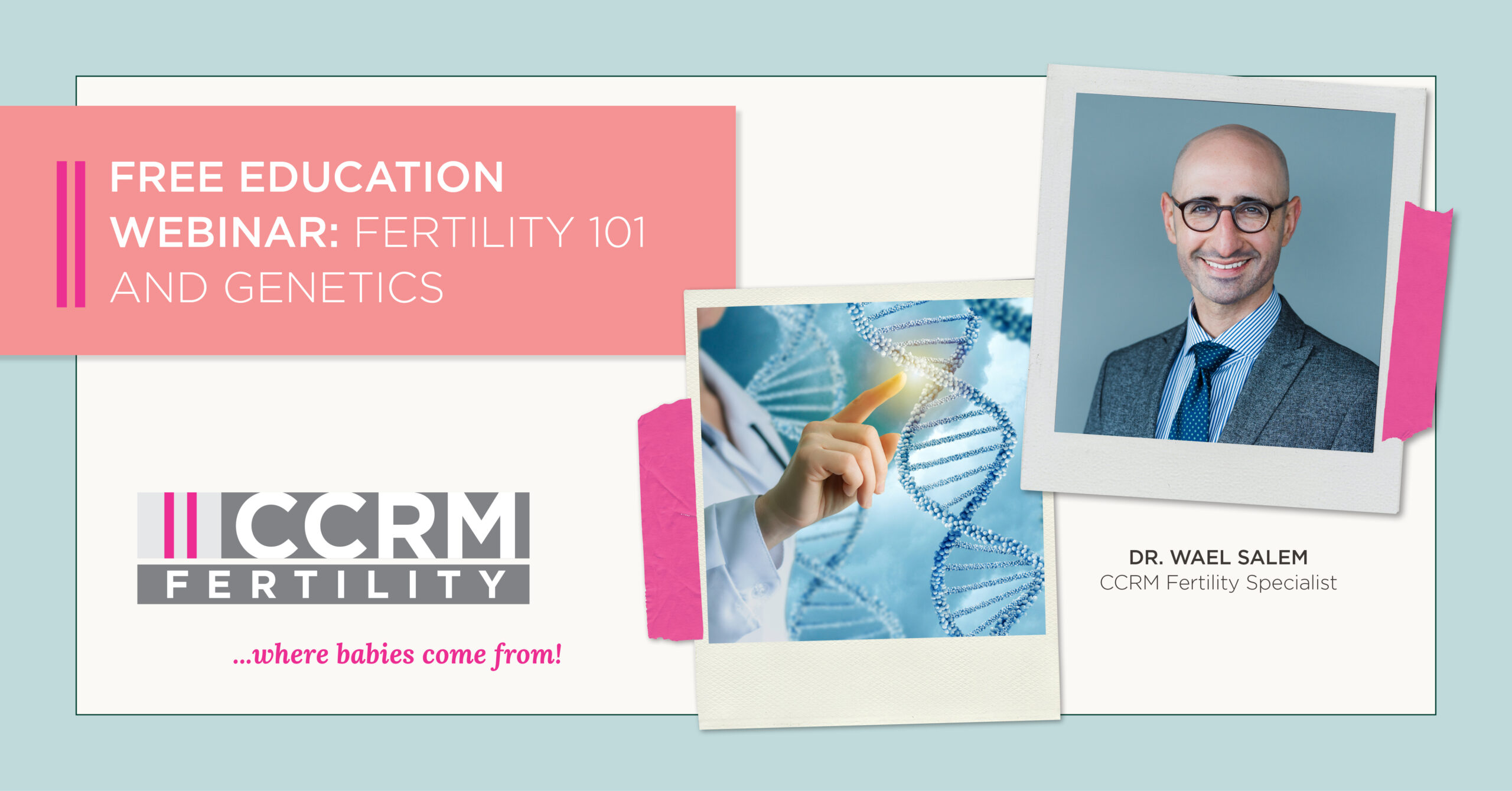 JOIN CCRM FERTILITY TO LEARN ABOUT YOUR FAMILY BUILDING OPTIONS FROM ONE OF OUR AWARD-WINNING FERTILITY SPECIALISTS. 
About this Event
Knowledge is Power! Join CCRM Fertility's award-winning reproductive endocrinologist Dr. Wael Salem for our Fertility 101 and Genetics webinar. Our fertility education webinars are an excellent opportunity to learn more about infertility, treatment options and the various paths to parenthood.
We'll discuss:
Fertility Overview
Fertility testing
Intrauterine insemination (IUI)
In vitro fertilization (IVF)
Genetics
Genetic testing (PGT/CCS)
LGBTQ+ family-building options
Egg, embryo & sperm freezing
Third-party reproduction
Arming yourself with accurate information can help you make well-informed decisions as you embark on your journey to become a parent.
Space is limited, so registration is required.
Space is limited, so registration is required. RSVP TODAY! After registering you will receive an email with details to join the webinar.
CCRM proudly serves 11 major metropolitan areas with 25 locations across the U.S. and Canada, including Atlanta, Boston, Dallas-Fort Worth, Denver, Houston, New York, Northern Virginia/D.C., Minneapolis, Orange County, San Francisco Bay Area, and Toronto.