CCRM Fertility of Dallas-Fort Worth participates with numerous insurance and fertility benefit providers. Our team is committed to helping our patients understand their insurance coverage and identify any potential gaps in coverage that may exist. We also partner with financing providers and offer multi-cycle packages to help make treatment more affordable.
Texas state law requires certain insurers that cover pregnancy services to offer coverage for in vitro fertilization (IVF insurance benefits). That means insurers must let employers know this coverage is available. However, the law does not require those insurers to provide the coverage; nor does it force employers to include it in their health plans. The law does not require organizations that are affiliated with religious groups to cover treatment that conflicts with the organization's religious and ethical beliefs. (Texas Insurance Code, Article 3.51-6).
CCRM Dallas-Fort Worth and our laboratory services are in-network* with:
Aetna
Assure
Baylor Scott & White
Blue Cross and Blue Shield
Carrot***
Cigna
Coalition America
Evicore
Galaxy Healthcare
Healthsmart
Humana ChoiceCare
IMS
Maven***
MultiPlan
Optum Fertility Solutions
Progyny***
Stork Club***
United Healthcare**
USA MCO
WINFertility***
These services include physician fees, in-office procedures, ultrasounds, laboratory services (including embryology fees), blood work, and andrology services. If you have coverage for fertility services, we are happy to submit your claims on your behalf.
Our surgery center is currently not in-network with any insurance carriers. You will be asked to pay at the time of service for the surgery facility and associated fees. However, we are happy to provide you with an itemized receipt for you to submit to your insurance company for possible reimbursement.
***Carrot, Maven, Stork Club, WINFertility and Progyny fertility benefits vary based on your employer. Please reach out to your Care Navigator with these companies prior to scheduling with CCRM Fertility.
**CCRM Dallas-Fort Worth is proud to be designated a United Healthcare Center of Excellence.
*Exclusions apply, please contact us for insurance verification.
We know that IVF and other fertility treatment costs can be a major source of stress during the fertility treatment process. We will work hard to help you be informed about your insurance coverage and other financing options.
If your insurance carrier or plan is out-of-network with us, payment is expected at the time of service. If you wish to submit services to an out-of-network insurance or secondary insurance, we will be happy to supply you with an itemized receipt for you to submit to your insurance company.
CCRM Fertility of Dallas-Fort Worth is proud to partner with Future Family, which offers affordable IVF and egg freezing plans, concierge care, and on-demand medical support.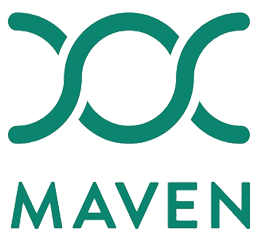 CCRM Fertility of Dallas-Fort Worth also accepts Maven benefits. Maven partners with employers to provide additional coverage and support for fertility services not often covered by your commercial insurance plan.  Check with your employer to determine if Maven is a benefit option.
CCRM Fertility of Dallas-Fort Worth accepts Progyny benefits. Progyny covered services may vary based on the employer sponsoring the benefit plan. All Progyny patients (new or existing at a clinic) must first call their Progyny Patient Care Advocate (PCA) for authorization before scheduling an appointment with our clinic.
CCRM Fertility of Dallas-Fort Worth also accepts benefits through Stork Club. Stork Club provides fertility medical management services including administration, utilization management and clinical management. Stork Club's Care Navigators help each member navigate their coverage and the process for each treatment, including timeline, options, payments, and assistance with care coordination. In addition, our proprietary digital platform enables members to easily understand their coverage, find in-network providers, schedule telehealth calls, and more. Please contact your Stork Club Care Navigator prior to scheduling with CCRM Fertility.
CCRM Fertility of Dallas-Fort Worth also proudly accepts WINFertility benefits. WINFertility has been the national leader in managed fertility benefits for over two decades. As patient benefits vary, contact your dedicated WINFertility support team prior to beginning treatment.
Please contact one of our financial representatives at (972) 318-2360 to confirm if we participate with your specific insurance plan and to assist you with any financial needs. Please click here for a list of questions to ask your insurance provider about fertility benefits. 
CCRM Fertility of Dallas-Fort Worth
8380 Warren Parkway, Suite 201
Frisco, TX 75034
Hours:
Monday-Friday: 8:00am – 4:30pm